Name:
Journey to the sun
Author:
Dennis "Duruk" Schenkel
Story:
In 2058 the new world order the C.E.L.L. have discovered the location of the last alien outpost in our solar system. Hidden by the sun's radiation the alien outpost has finally been found. Now in 2172 scientist have made it possible to finally pay the aliens a visit. Its payback time ! Sound the alert.
Setting / background info:
The screenshots settings are from when the Human ship goes into high alert.
I had never made a scifi environment before but the beauty of scifi is that I could experiment with a whole different color scheme for the lights then I could have done with a modern day setting. First I tried normal white colors (
http://i841.photobucket.com/albums/zz33 ... xtured.jpg
) for a setting for the interior based on a moon landscape, but it was only after I placed the warning lights and made them orange/red that I changed the whole lighting to the way it looks now.
Extra credits:
Nasa for the images on the TV screen. And a big thanks to all the people who helped me to point out how to pose the characters.
Inspirations:
Alien (first movie when the ship goes into alert), Deadspace, Solaris & Sunshine.
Progress: download available:
download/file.php?id=70955
Proof of Box:
Box at start of the progress
http://i841.photobucket.com/albums/zz33 ... roof-1.jpg
And the final single solid box on the left: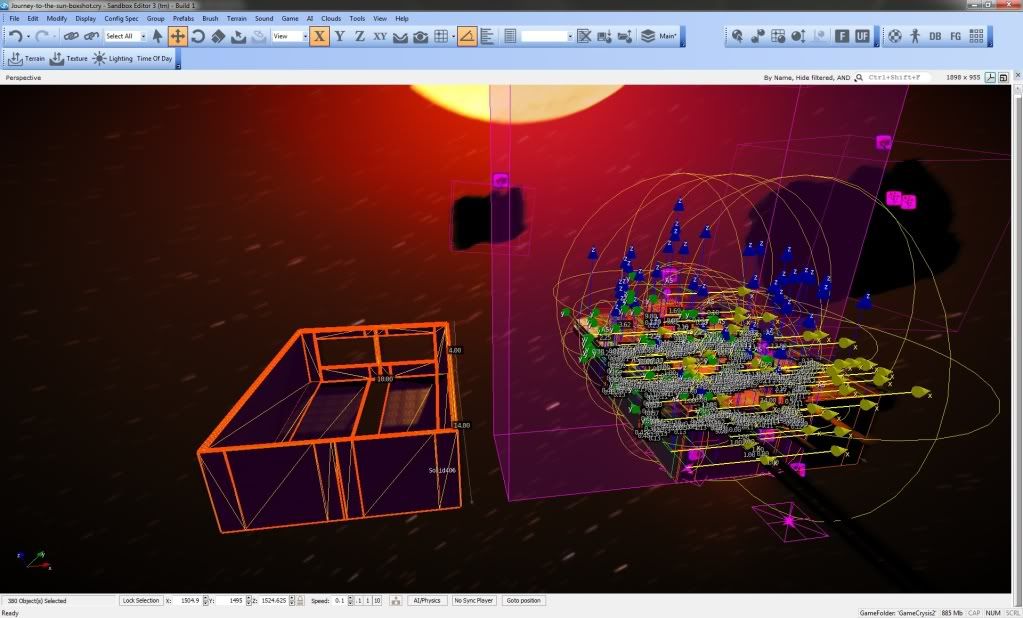 On the left I copied the single solid box on the right you can see the box and all of its other objects and solids.
Final result:
Short video to see how the whole room (box) looks like:
Music: Cliff Martinez - soundtrack Solaris