:baby:So I decided to try and make a desert map using the limited textures/materials at my disposal in the demo.
I am kind of using this as a way to learn Sandbox 2, while still making a good quality map.
All I have focused up to this point is texturing/hightmap/terrain/vegitation. I plan to add voxels for overhangs, and other stuff as well for extra detail next. Then I will start adding things liek clouds, before actually starting the level design (which i where I might have more than a good share of bumps with :tongue:)
The hightmap was generated using GeoControl, and then importing it in SB2. What a fabulous program! I really like the results. I could probibly be able to achive higher quality and more realistic looking terrain if I went in afterwords and really worked at terrain creation with brushes and what-not, but at this stage of skill, that would of been overkill for me
I tried to make everything seem natural in deisgn, and each texture job have it's purpose and "personality" for being there, to make it have more sense in a visual way.
The biggest challenge for me was trying to get details in somthing so plain as a desert. I only have about 4-5 or so different texture layers, yet it took over 10 minutes to generate the surface textures due to how much/different I used each of them
The weed at the bottom of the cliffs, leaching what little water and nutrients the soil gets dry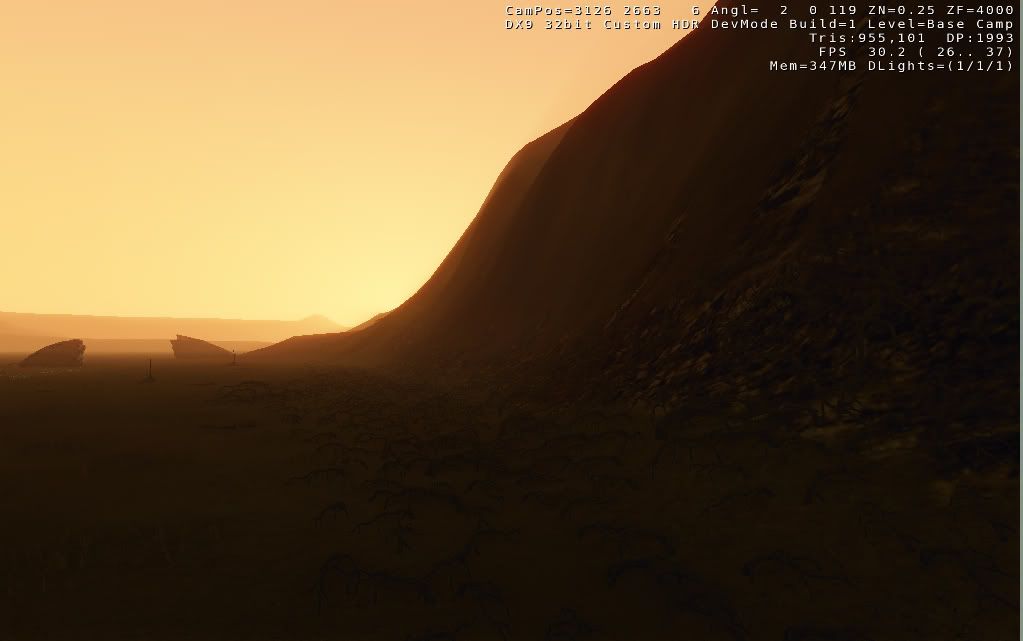 Overhead view of the rock cliffs
Looking at Brown Mesa in the morning hours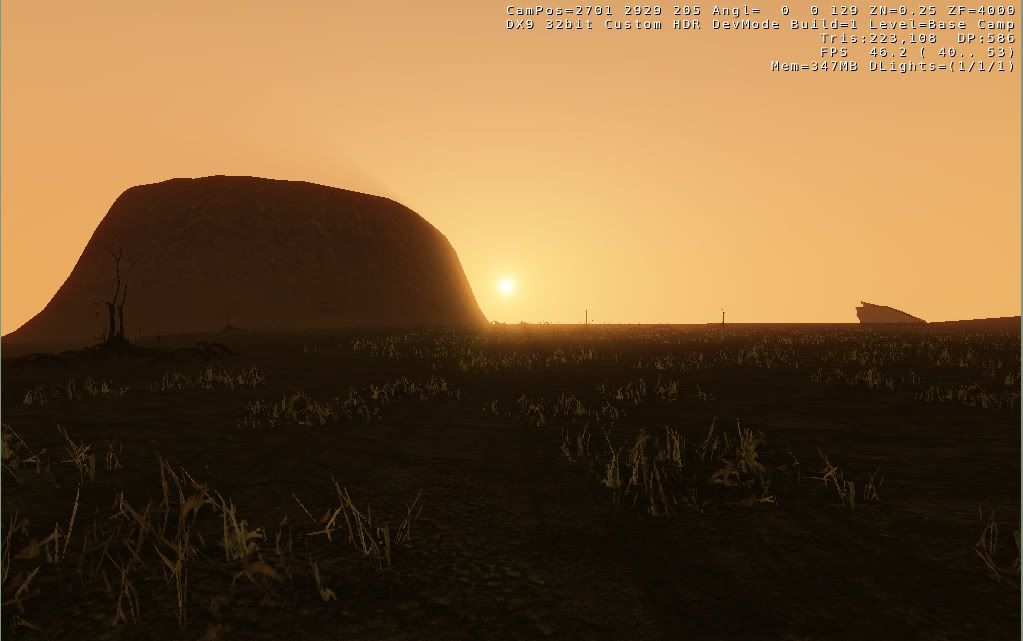 On top of Brown Mesa in the morning
Weeds growing up Brown Mesa and leeching it dry at high noon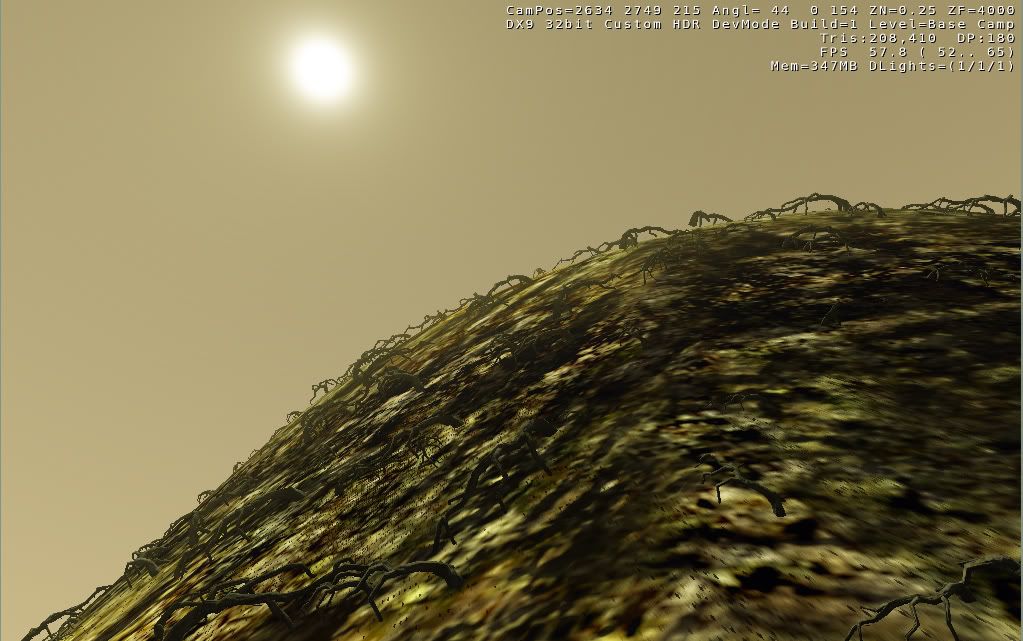 Night Vision is usefull/wanted during night!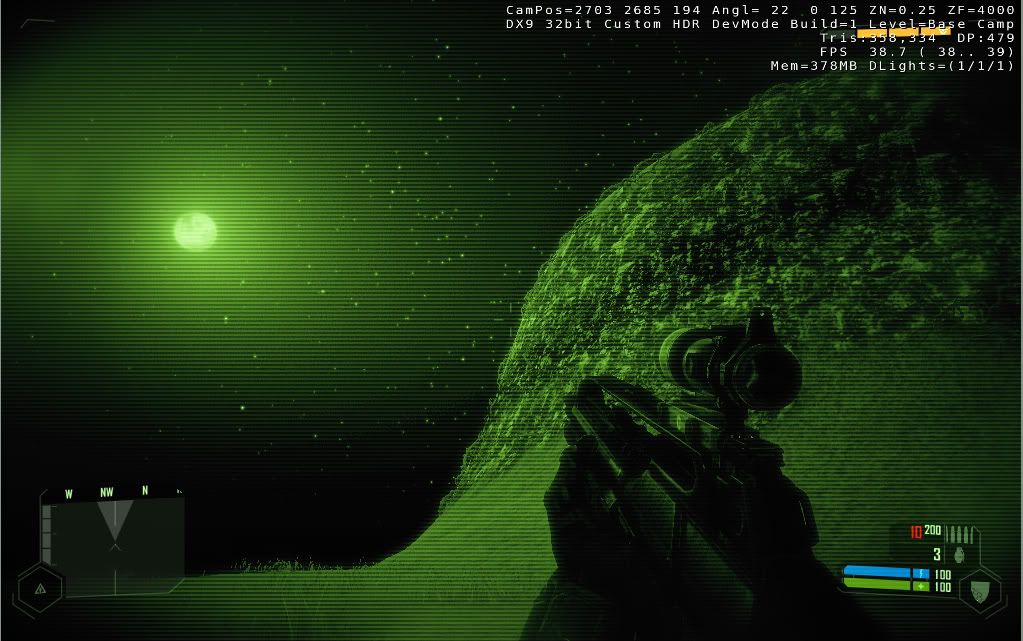 Without night vision
Skydive overview of the whole area at night in night-vision
Current Issues:
Can't get my material settings to save. I tweaked the materials for both of my rock textures to make them look less buggy up-close shader wise. However, when I save+restart, although everything else is fine, my shader settings I set these two materials for reset back to the buggy-close-up defaults. Any help?