Introduction
Ridge is a single player level for Crysis and Crysis:Wars (SP). It has been in development for around 8 weeks (in my spare time). This is my second level with the Crysis Sandbox 2 Editor. You can download and play my first level,
Utopia
. These forums and community were essential in the development process, lots of great help, thanks guys!
The level is large and takes around 2 - 2.5 hours to complete. It has non-linear gameplay with multiple paths which I hope you will find challenging and interesting. There are a lots of objectives and AI to make it tough.
Level Status:
Beta 2 released
Story:
Aug 15, 2015:

A heavily armed force of Ex-Military mercinaries were hired to kidnap a high ranking U.S. General.DoD Intel has tracked the hostiles to a remote location in the Canadian Rockies. Extract the hostage and remove all threats.
Features:
• Playable in both
Crysis
and
Crysis:Wars (SP)
• Exciting story with challenging gameplay and several objectives that unfold depending on the route you take.
• Player controlled custom music
• Manually placed vegetation
• Custom TOD
• Varied AI (patrolling, smoking, working).
• Advanced AI navigation.
• Custom models
• Custom textures and materials
• Custom sounds
• 2 - 2.5 hours gametime
• Non-Linear gameplay with multiple paths
• High detail environment
• Custom Grunt AIs
• No North Korean Enemies
• Player controlled DOF effect
• No BSP brushes
• Working Train
• Lots of custom flowgraphs
• Level optimized for maximum performanc
New Screens and Info January 14, 2011:
These new pics show what I call a "Skyring" Skybox. I created a new method for making High-Res textures for the skybox. The new skyring also has normal maps and specualr maps, something not possible before in a static skybox. This new method allowed me to utilize the full beauty of a Crysis HDR sky with a dynamic TOD. This was not possible with the old static skybox, the lighting was kinda flat. Now the lighting is very vibrant.
The level also underwent many changes including:
- completely new Intro movie and custom voices
- level objectives are now linear format
- level optimized more
- new custom AI action scripts for the hostage objective (thanks for help, Talvipakkenen)
- completely re-textured terrain
- adjusted vegetation textures
- new "Skyring" Skybox
- new custom music track created with FL Studio 9
- new custom road textures with normal maps
- added over 30 new AI
- added/replaced vegetation objects
Here are the latest pics with the dynamic TOD: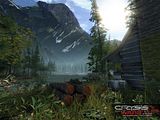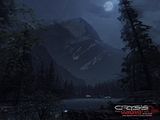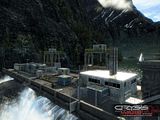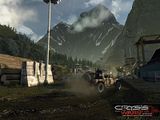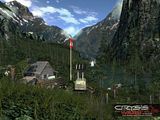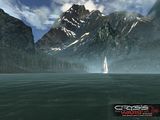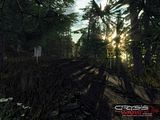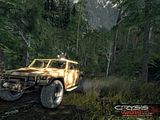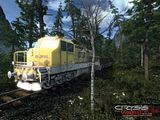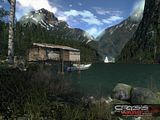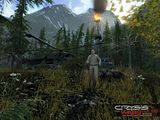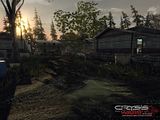 Old Screens (B1):
Please note these screenshots are from B1 and are outdated now.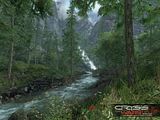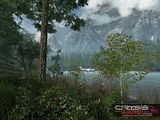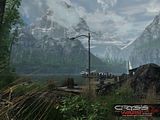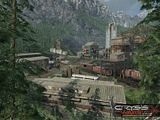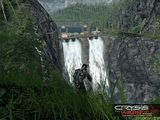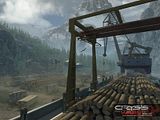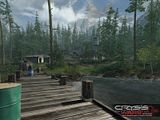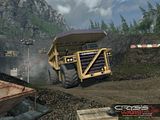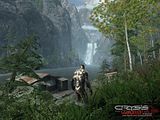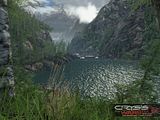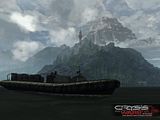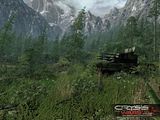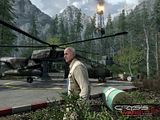 Videos:
Credits:
Michi:be - European Nature Set
cheeseONtoast - 2 Log Cabin Models
sideshowbob - Windmill Model
ret1cent - Pup Tent and Bathyscape models
woot woots - Flowgraph Support
Thial - Flowgraph Support
Talvipakkanen - Flowgraph Support
Crymod.com Forums and Community
Beta Testers:
Fligmin
Talvipakkanen
andrey_filantrop
Balloon
Release Date:
Feb 2, 2011
Known Issues:
Saving and loading the level can cause weird things/events to happen. This is a known issue with Crysis SP levels.
Ridge was designed to be played on High to Very High settings. The TOD was not set up to run below high settings.
Download:
Ridge