About Me: I have developed games for the iphone and indie games for the ps3. I have developed on UDK, CE and Unity. I have extensive experience in modelling, animating, conceptualizing and painting with basic to intermediate knowledge in coding and technical art. I am looking for one to two all rounders at least one person needs to have an emphasis in coding.
About the Project: The game is based on dungeon master, old school might and magic dungeon crawling with Dark Cloud 2 town development and unlocks. The skinny is the world is broken (ala bastion) there is a massive tower you must go in to collect parts to rebuild your town. Building the town unlocks goodies which help you go further into the tower which in turn unlocks more goodies. You have limited town space for replay ability and will make permanent decisions on what you build. The dungeon crawling will be similar to dungeon master but with might and magic turn based rounds to prevent exploitation. All payment will be a royalty directly shared percentage (assuming we all work a comparable amount of hours).
Current Project Progress: Here is an example character I developed for the style that we will be pursuing (this is rendered in marmoset), keep in mind this is early development and a unrefined concept character. It is currently in pre-production as I'm trying to skinny it down and figure out the most optimal way to move forward.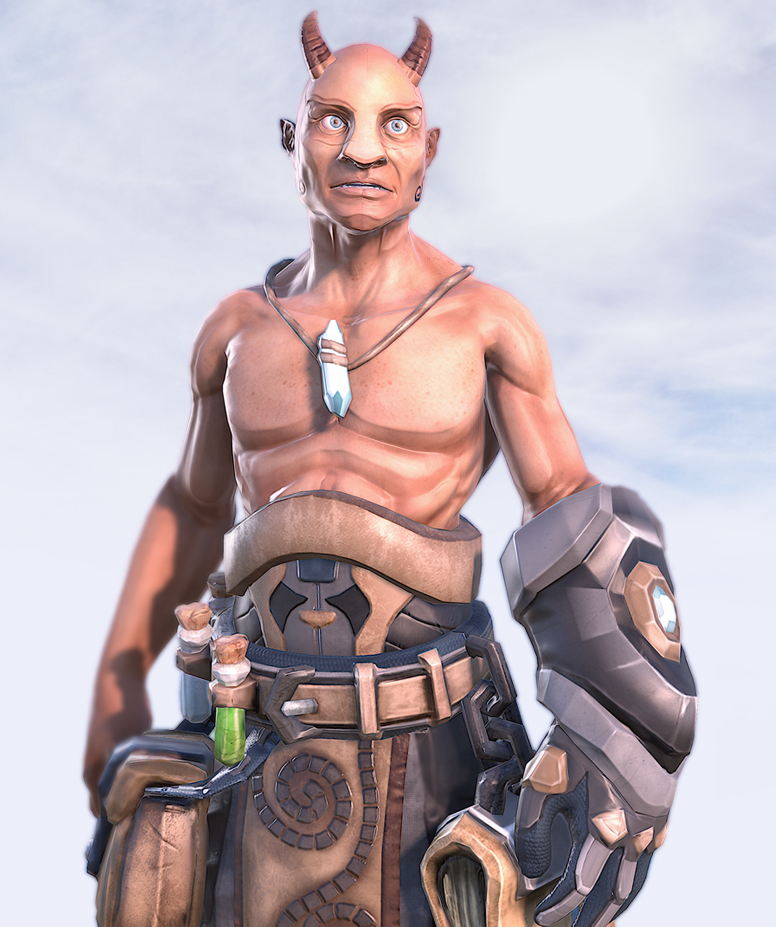 Current Position(s):
Preference given to all rounders, I will need at least one person who has advanced coding knowledge. I am looking for one to two other hard working individuals to join me in creating the game and learn additional techniques and skills from each other in the process. Preference is given to candidates that have all around knowledge with an emphasis in one area. Since we will be doing this with a small team general knowledge of everything is preferred.
Email:
christopherjtaylor@live.com
Skype: christopher_j_taylor