In this edition of CRYENGINE Forge, we're highlighting a former Crytekker's work with CRYENGINE. Marika used your favorite engine to create a stunning level inspired by the concept of 'Beyond Human' which won an honourable mention in a recent Artstation competition. We spoke to Marika to find out her inspiration, discover why she chose CRYENGINE to create the scene, and get some tips and tricks.
What's your history working with CRYENGINE? How long have you used it for and how did you get into it?
I started with CRYENGINE 2 when I was a student at Games Academy around 2009. It was the first engine I ever used, so I was hyped about all its features, especially the Time of Day options, the 3D ocean waves, and, of course, the palm trees from CRYSIS.
With CRYENGINE 3 I learned about all the advanced features like using the track view, setting up lighting and the physically based rendered textures, mostly by watching Youtube tutorials. I worked at CRYTEK for a year and was part of the CRYENGINE Content Team and that helped me get a deeper understanding of the engine.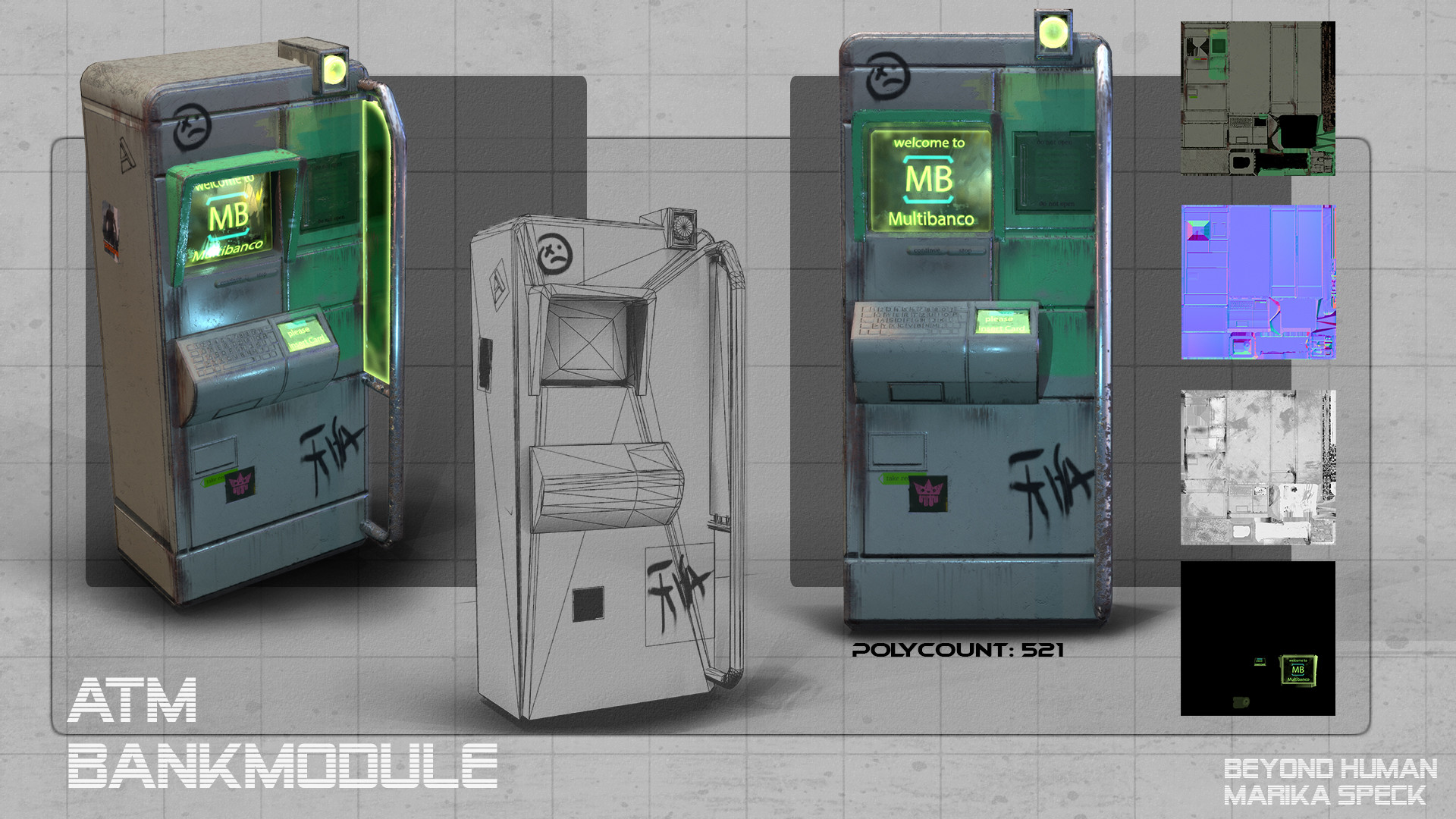 Where did you draw your inspiration from when creating the environment?
Before I start working on something, I like to collect a lot of reference pictures on an online pin wall. I collect images for categories like lighting examples, or surface detail photos and interesting compositions. That helps me to get an idea of the mood and style I want to create. I always like to create something I haven't done before. Artstation Challenges have a timeframe, a given topic, and other artists help and give feedback. This "Beyond Human" challenge – to imagine the next step in humanity's evolution - was good for improving at complex light setup.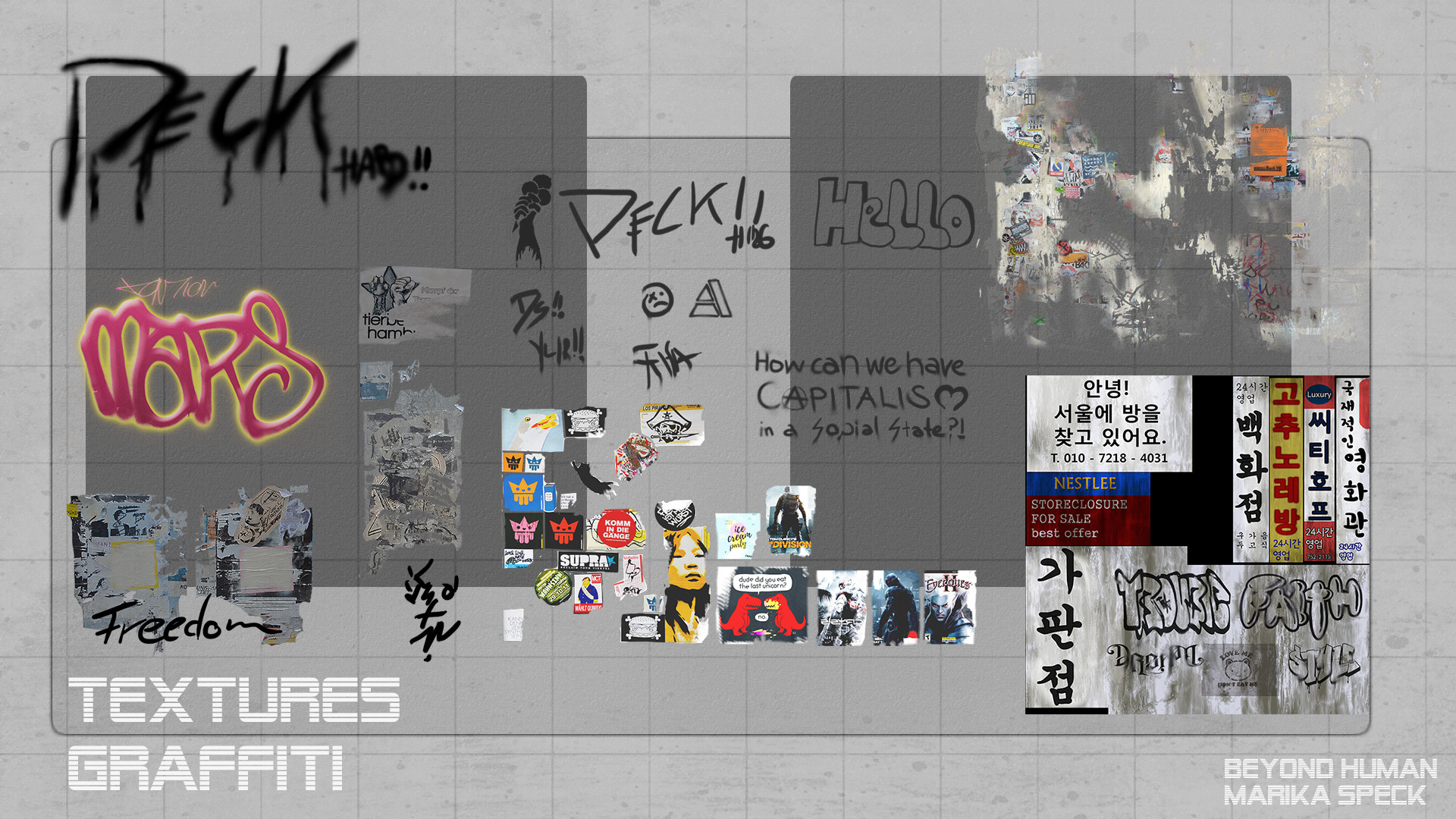 The level is dripping with atmosphere – are there any technical tips and tricks you could pass on to the community about how you went about the lighting?
To begin, I always start with a pitch black scene. No sunlight or fog. I block out all the primary light sources first with a reference image. There is a green reflection light in the scene, but I didn't use a green point light. Instead, I mixed a blue and a yellow one to get more variation and to avoid a boringly shaded environment. Add some fog volumes to spread the light. I used a lot of non-shadow casting lights to get real emissions from the glowing signs, mixed with some volumetric fog. The final light pass was with the sunlight. Despite the fact that it is a night scene, the sunlight gives a nice overall lighting. Set to a very low value, it drops nice shadows and creates highlights. My other tips are to use layers in the Level manager to keep the scene tidy. Put all the different light sources and fog volumes in separate layers.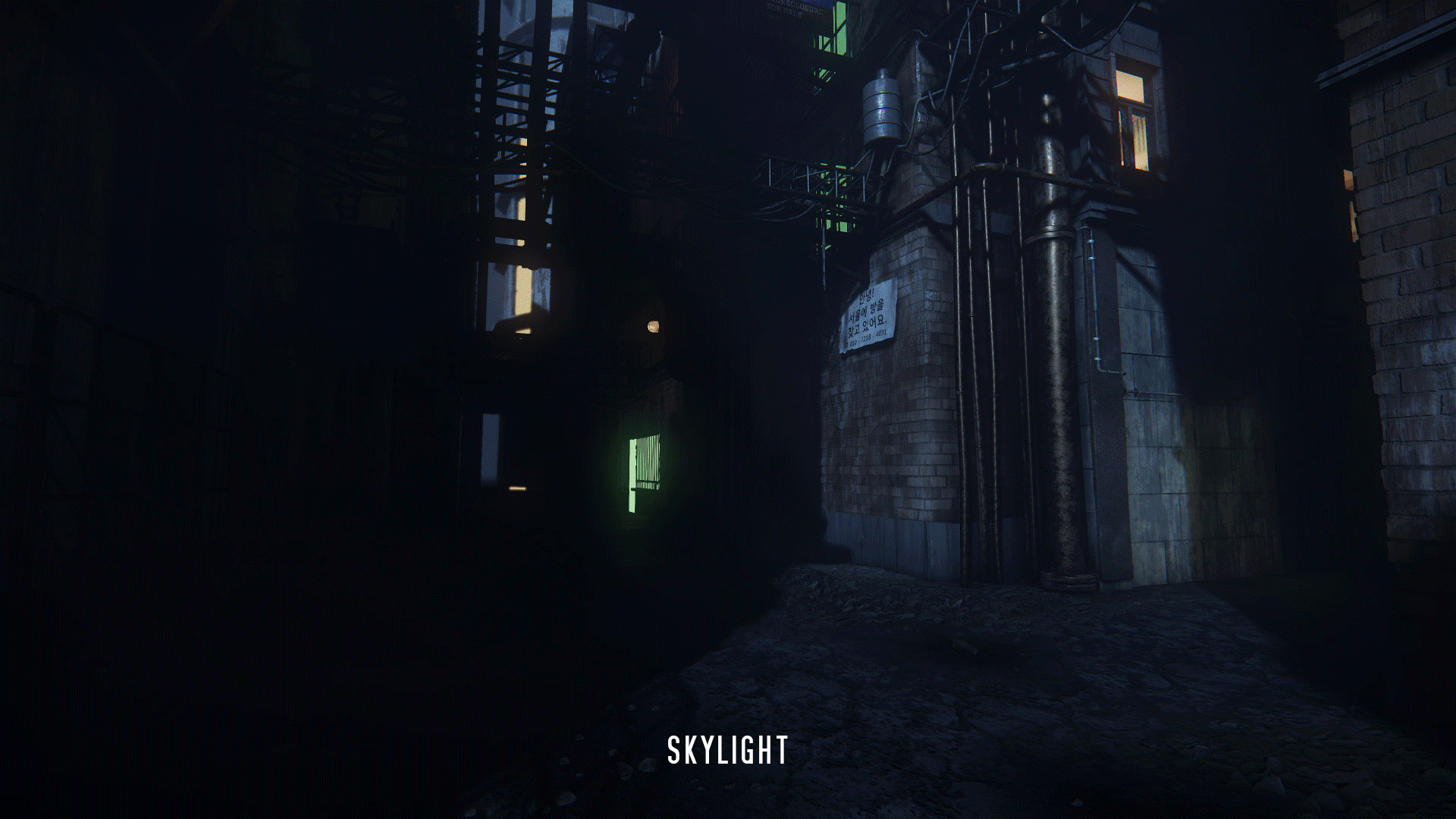 More and more people are taking advantage of a Substance workflow with CRYENGINE. You've clearly used it to great effect – how did it help you create this level?
Substance Designer is very useful for getting perfect fitting PBR material for CRYENGINE! And it is a non-destructive workflow...if you don't like the roughness of a surface, it´s just a click to change it. I appreciate that CRYENGINE V features Substance Designer integration - it makes the artist's life a lot easier.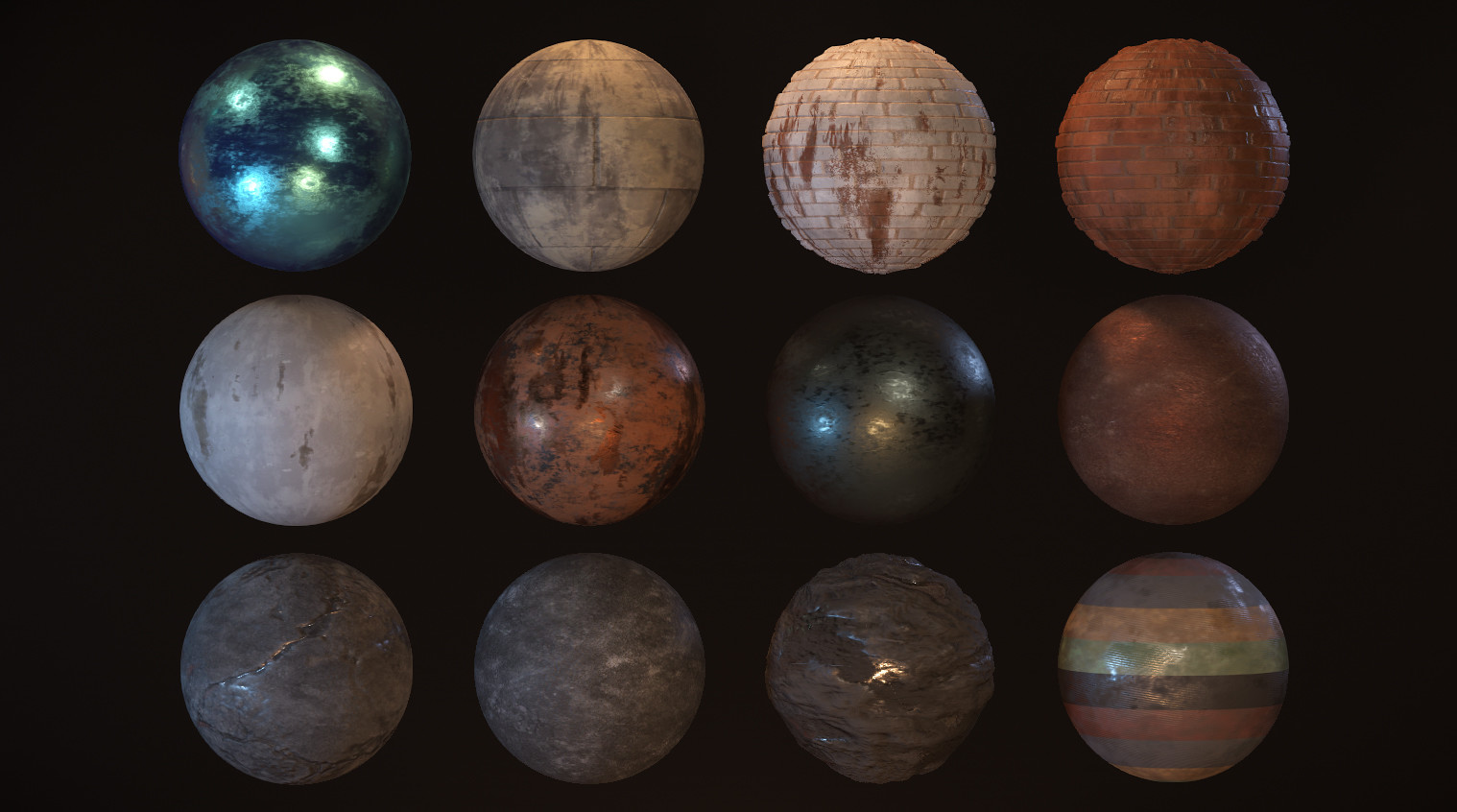 Were there any other specific features in CRYENGINE that helped you bring this level to life?
CRYENGINE is truly real-time! You get what you see. No need to bake lightmaps. I also really like the 3DS Max exporter. I have the scene organized in 3DS Max and it's just one click to export it and having it imported to the engine in seconds. Also, I think the lighting looks way better than in other free engines today.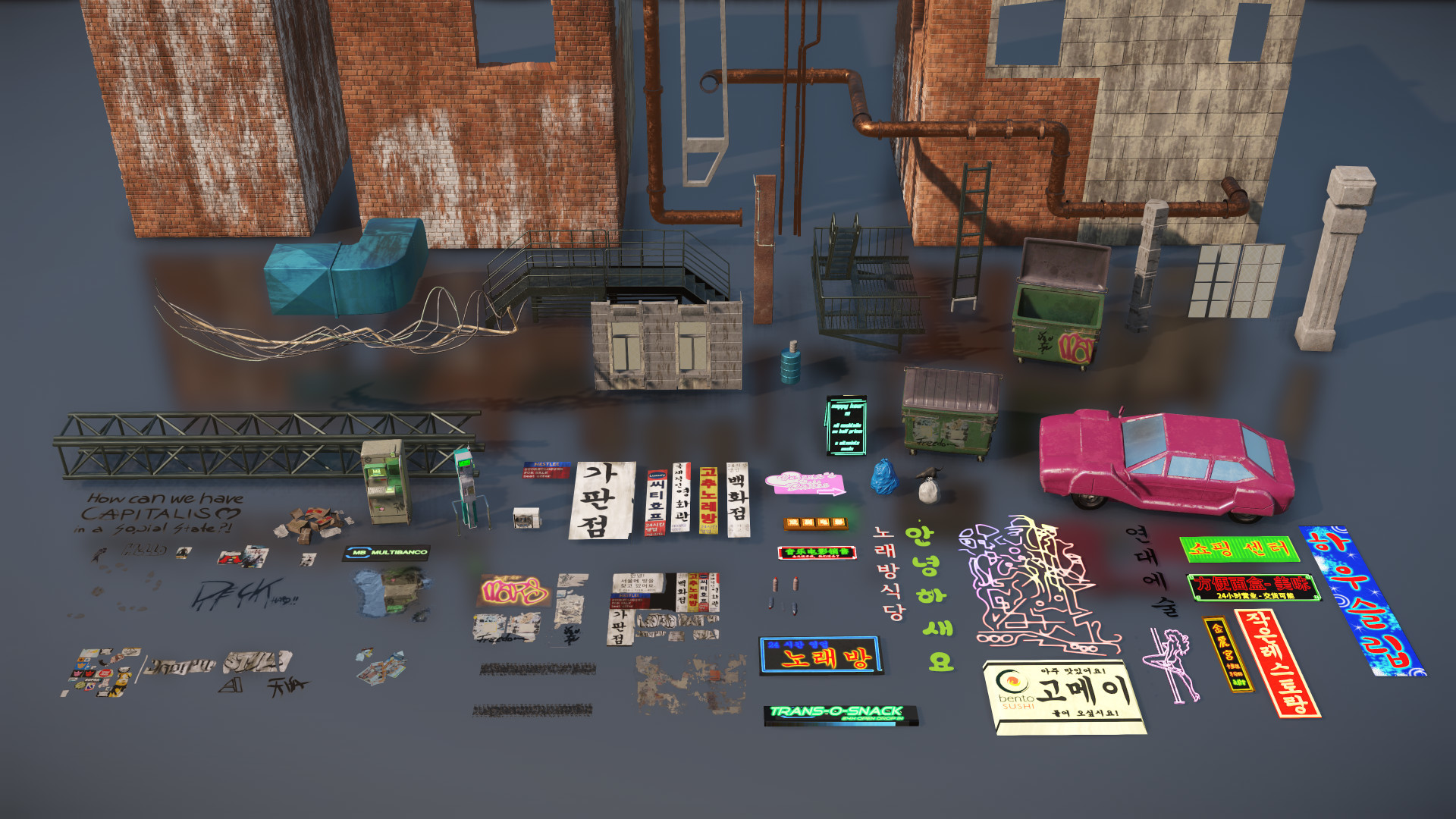 What was your favorite part of the creation process?
The most fun comes when you see how fast something can look good in the engine. Also, the creation of all those signs and neons was fun. I'm a big fan of Korean culture and I enjoyed writing some Korean in the scene. I put a lot of personal meaning in those small little posters and the graffiti too. Let's say there are some Easter eggs to discover... And there is also a hidden CRYSIS sticker!
Thanks Marika! If you want to check out Marika's body of work, head over to her Artstation page.
We love to see the best work from the CRYENGINE community, so if you're inspired to create something cool let us know on Facebook, Twitter, and the official CRYENGINE forums. If you'd like to contribute to the development of CRYENGINE, find out more here.
-Your CRYENGINE Team